In 2018 finding common ground can be hard, but I think we can all agree that Whisky is still needed, now more than ever. So Whiskyri is aging gracefully and still going strong at full cask strength. But, as you've no doubt noticed, I've decided to put public tastings on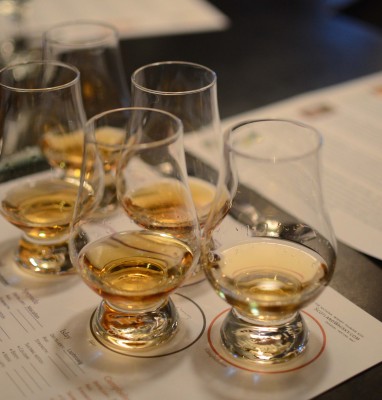 hold for now, and focus on donating tastings to charities to raise help raise money and holding private tastings by request.
That doesn't mean that there won't be public tastings again in the future, just that there aren't any planned in the short-term. The good news is there are more places than ever to check out great whisky – both in liquor stores and in bars.
While prices are a lot higher than they were just a few years ago (remember Weller 12 year old sitting on the shelves for just $30) for many things (although Old Grandad 100 Proof is still a bargain at $21), the selection at most stores and restaurants has gotten a lot better. And we are finally starting to see the benefits of the production increases from 2011, 2012 and 2013. I predict that the next 5-10 years will be another great period for whisky – maybe not another whisky loch, or whiskey lake situation, but you'll be able to find really great whisky without having to camp out overnight in parking lots and win the lottery to buy that special bottle.
Oh the unicorns (Pappy et al) will still be impossible to find and beyond expensive when you do find them, but there's so much great bourbon and single malt aging into the sweet spot of flavor that once again independent bottlers with good palates will be able to bottle really interesting stuff. Which brings me back to the reason I started Whiskyri – I just wanted a way to taste interesting whisky and share the joy. I've been able to do that and so much more. With your help, we've raised over $12,000 for charity organizations, organized tastings for 100s of people and I've made some great friendships over drams.
Thank you to everyone who's helped through the years and I look forward to raising a glass with you again. Slàinte Mhòr! – t